Awards & Honors
Among our students, faculty and alumni you will find some of the most recognized and decorated individuals in almost every field and arena.
We are hundreds of recipients of the Guggenheim, Sloan and other leading fellowship grants and awards. We are winners of the Fields Medal and the A.M. Turing Award. We are Bruins.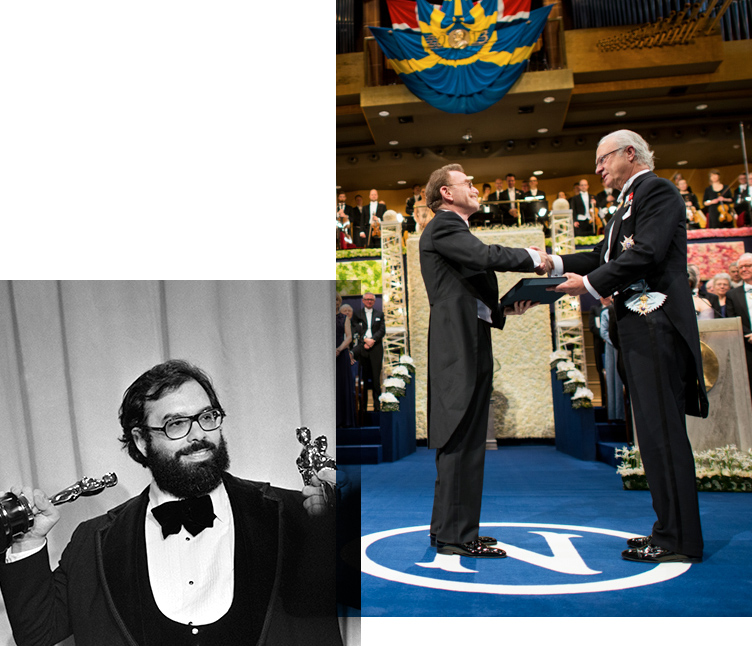 UCLA is also is the alma mater of Oscar, Emmy, Tony and Golden Globes winners like Francis Ford Coppola, Alexander Payne, John Williams, Tim Robbins and more than 20 others. This winning legacy inspires current and future Bruins to leave their own mark on the world.
Awards and honors exist to recognize exceptional academic performance and extracurricular activity. They are conferred at all levels of the university system. UCLA scholars thrive in an environment of intellectual freedom and creativity. For their bold explorations and inspired collaborations, the faculty, alumni, postdocs and trustees have received top honors nationwide and internationally.
Find out more about how Bruins are achieving excellence in their fields: