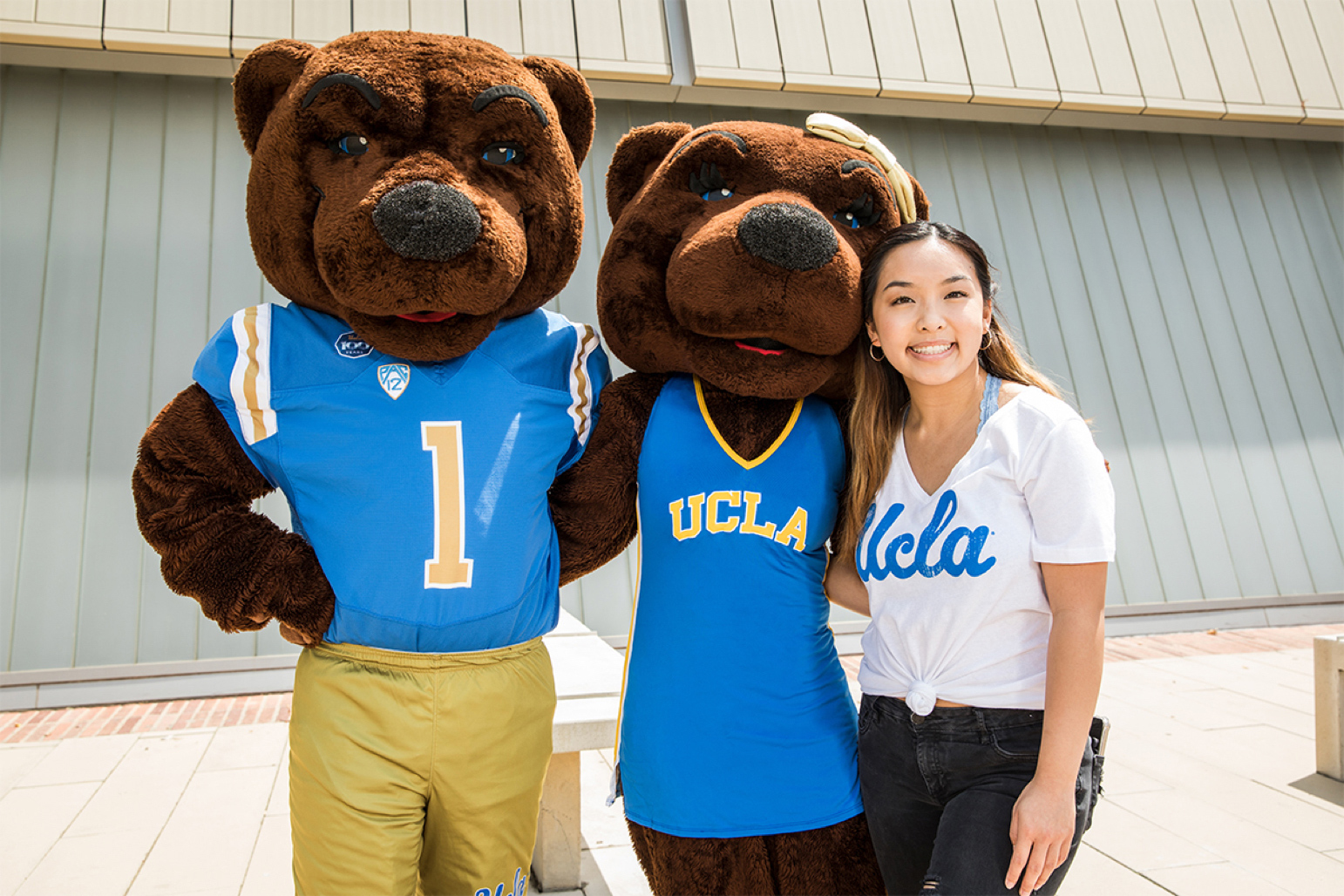 ADMISSION
Dare to Dream Bigger
Your dreams begin here, in the global city of Los Angeles, as they have for so many Bruins. They are Academy Award-winning directors and Nobel Laureates. Olympic medalists and community activists. Doctors, scientists, researchers and politicians who didn't just get a degree — they changed the world.
Undergraduate Admission
Graduate & Professional Admission
A Diverse Family of Doers
The most applied-to university in the country is determined to do more for the world by welcoming applicants from all backgrounds.
As the highest-ranked public university in the nation, UCLA is a sought-after destination for students from all walks of life who share the same goal: to be part of an academic culture that values public service. Join a diverse family of students and faculty who are here to make an impact with their life's work.
First-year freshmen and transfers, no matter where you're from, you'll find all the information here to get started on your journey. Let us help you take your next big step—-we're here to lend a hand.
Graduate students, you'll collaborate with faculty who are among the world's top researchers and scholars, all while developing lifelong relationships and advancing your career.
We guarantee that all Bruins will be given the opportunity to discover their dream career while building lasting relationships and making connections they'll cherish for a lifetime.
Choose the path that suits your needs. Study online, on campus, or part-time to fit your schedule. We have a range of options to help you discover your strengths and pursue your passions
Join our campus. See what's Bruin!